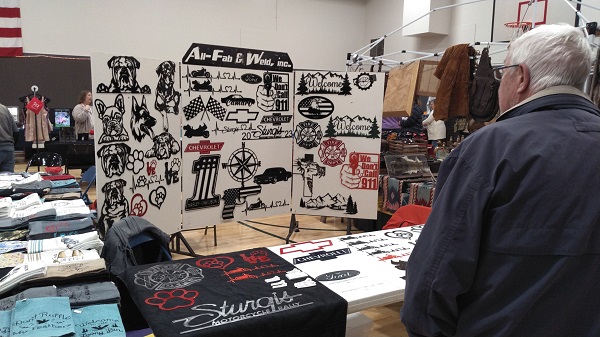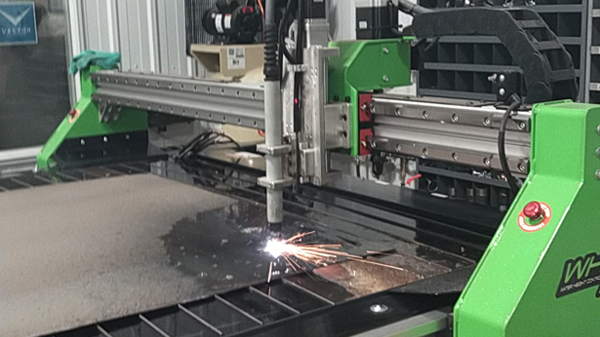 CNC Plasma Cutting
Welcome to All-Fab and Weld, Inc., your one-stop shop for top-quality CNC plasma services. We specialize in providing CNC cutting and fabrication solutions for a wide range of industries and applications. Our state-of-the-art equipment will ensure that we deliver great results on every project. From ranch signs to structural one-offs, and anything in-between.
Why Choose CNC Plasma Cutting?
CNC plasma cutting is a highly efficient and versatile process that uses high-temperature plasma to cut through a wide variety of materials with extreme precision. This process offers several advantages over traditional cutting methods, including:
Speed: CNC plasma cutting is faster than many other cutting methods, allowing us to complete projects quickly and efficiently.

Affordable: CNC Plasma machine services are affordable compared to other high-end solutions.

Versatility: CNC plasma cutting can be used to cut a wide range of materials, including stainless steel, aluminum, copper, brass, and more.
At All-Fab and Weld, Inc., we use the latest CNC plasma cutting technology to ensure that our clients receive the best possible results using plasma. Our equipment is capable of cutting a wide range of materials and thicknesses, allowing us to tackle even the most complex projects.
We offer a wide range of CNC plasma-cutting services, including:
Custom Fabrication: We can fabricate parts and components to your exact specifications, ensuring that you get the results you need.

Plasma Cutting: Our CNC machines can cut with machine accuracy.