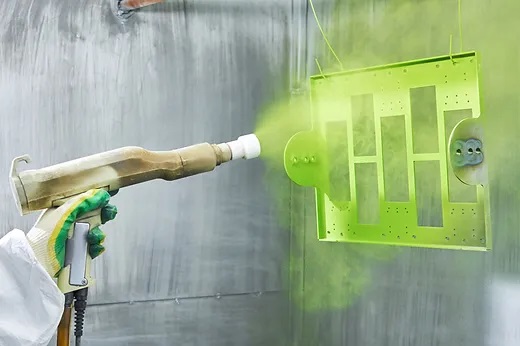 Powder Coating
Welcome to All Fab & Weld: Your Premier Powder Coating Service Provider
At All Fab & Weld, we deliver high-quality powder coating services that enhance the durability, appearance, and performance of your metal products.
Why Choose All Fab & Weld for Powder Coating?
We Care: Whether you require powder coating for automotive parts, industrial equipment, or architectural components, we will take the time necessary to deliver exceptional results.

Cutting-Edge Technology: At All Fab & Weld, we believe in staying ahead of the curve. That's why we invest in the latest powder coating equipment and technologies to ensure superior finishes and precise application.

Wide Range of Color Options: We offer an extensive selection of colors, finishes, and textures to suit your aesthetic preferences and functional requirements. From vibrant hues to subtle shades, we have the perfect color to make your products stand out.

Superior Durability: Powder coating is renowned for its exceptional durability and resistance to corrosion, chemicals, UV rays, and extreme weather conditions. When you choose All Fab & Weld for your powder coating needs, you can rest assured that your products will receive a protective finish that will stand the test of time.

Competitive Pricing and Timely Delivery: We understand that cost-effectiveness and timely delivery are essential factors in your decision-making process. At All Fab & Weld, we offer competitive pricing without compromising on the quality of our services.
Contact All Fab & Weld Today!
When it comes to powder coating services, All Fab & Weld is the name you can trust. Our commitment to excellence, attention to detail, and customer satisfaction set us apart from the competition. We take pride in delivering outstanding results that exceed our client's expectations.
Call 605-580-1811 today